Summers in Alberta are made for road-trips, days at the beach, hanging out in the countries beautiful parks, or just sitting on your patio playing guitar around a campfire. But what about musicians with very expensive instruments that you don't want to damage when rain sneaks up on you, the wind blows the fire, smoke and ash towards your guitar, or you pass it to a friend so he can play for a bit. To help with this, we will offer three great options until the end of August.
1) If you purchase any guitar (acoustic, electric, bass, or classical) over $2500.00, we will give you a second free guitar of your choice under $500.00. This way you can get the guitar you've always dreamed of and an extra guitar for those days around the campfire or at the beach. (You can also take $500.00 off any higher priced guitar as our second instrument)
2) Purchase any travel instrument (Hofner Shorty, Washburn Rover, Sigma TM-12, Travel Ukulele, Practice Banjo, Etc), at 10% off, and get 25% off any accessories with it.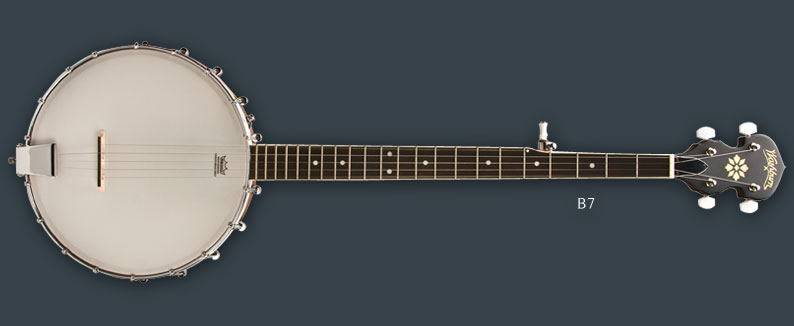 3) Get 30% off any battery powered practice amp, Vox AmPhones/AmPlugs, Bluetooth speakers, or Battery powered PA speakers, with the purchase of any acoustic electric, bass, or electric guitars. So now you can listen to or play your music anywhere, any time.

These offers can be combined at my discretion, so be sure to confirm offers with me before purchasing.
All remaining Walden Acoustics are 25%

off our regular prices. Plus get 10% off anything else you purchase with the guitar, (Including amps, other guitars, books and accessories).

Get 20% off any in stock, or special ordered Rammer Drums.


All previous Generation RCM piano series books are 70% off, and for those needing the 2015 edition, we will offer 10% off any of the new books.


G7th performance and Nashville Capos are 20% off, or 25% off when purchasing any Korg Tuner.


To help Introduce D'addarios NYXL electric strings, we will give a 10% discount on any NYXL pack, and restring your guitar for free (floating bridge models excluded).


Get 20% off any Instrument purchase and included accessories. When you pre-pay for at least 5 months worth of music lessons with any of our music teachers.